NoveList
NoveList is an online resource which assists fiction readers in finding new authors and titles. Use the name of a favorite author or title to find similar books, or browse lists of award winning titles.
Click the picture below to get started! You will need your library card number and PIN.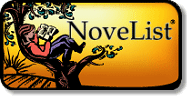 ---
Check out all our past staff picks on Pinterest:

Visit Sutton 's profile on Pinterest.
---
What the Staff is Reading: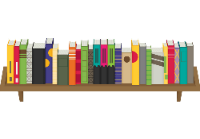 Betsy suggests:

Something new every week!

Check them out in person!


Chris suggests:

Remarkably Bright Creatures by Shelby Van Pelt

Homecoming by Kate Morton


Kristen suggests:

A Real Page Turner by Local Author


Laurie suggests:

The Housemaid's Secret by Freida McFadden


Matt suggests:

Iterations by Robert J. Sawyer

Harry Potter and the Goblet of Fire by J. K. Rowling


Shannon suggests:

A Word So Fitly Spoken by T. A. Lawrence

Lone Woman by Victor LaValle

---