Friends of the Sutton Free Public Library
---
About the Friends
The Friends of the Sutton Free Public Library meet at the Library on a monthly basis. This is a non-profit group made up of individuals, families, and organizations who financially support the Sutton Public Library with their annual membership drive and fundraising events.

The Friends provide museum passes, sponsor children, teen, and adult programming, and donate furnishings and materials to the library. Through volunteer help and fundraising, the Friends offer a program of assistance that will enable the library to keep pace with the growth of the Town of Sutton.
​
Each spring the Friends organize an annual book sale event and also run a small, on-going book sale in the entrance of the library. Donations of books, CDs, DVDs, audiobooks, and videogames are welcome. However, we cannot accept encyclopedias, videotapes, or text books.
---
Meetings

The next Friends of the Sutton Public Library meeting is scheduled for Monday, October 23 at 10:30 am at the Library.

---
Annual Memberships
Membership forms are available at the Library.

Individual $10.00
Family $15.00
Senior $5.00
Organizations $25.00
Please make checks payable to Friends of the Sutton Public Library and mail to:
Sutton Public Library
P.O. Box 544
Sutton, MA 01590
Thank You!
---
Fall Fudge Fundraiser
---
Merchandise Fundraiser!
---
Gift Card Fundraiser
The Friends of the Sutton Public Library are sponsoring a fundraising program called Scrips that offers a large variety of gift cards for patrons to use on everyday purchases. The Friends receive a percentage of the sales, and the profit will be used to fund library materials and programs. It is a great way to contribute to the Friends without spending extra money on things that you do not necessarily want or need. Pick up a retailers' list and order form at the Sutton Library or download it here and drop it off at the Library.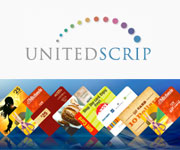 ---