Children
Storytimes
Summer Storytimes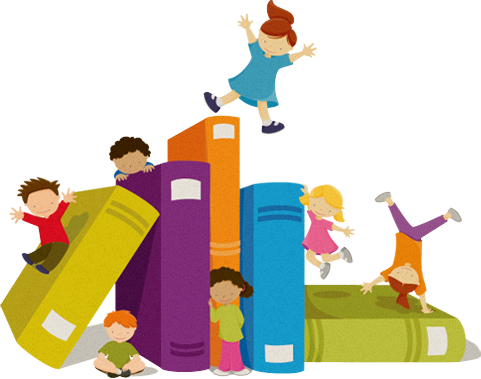 Thursdays at 10:30 AM
June 22- August 31
Ages 1-5
Come join us for Stories, songs, rhymes, and a crafts!
Storytime at the Bank!
Ages 1-5
Join Ms. Shannon at the new UniBank (next to Market 32 and Five Guys) for stories and a craft! UniBank's storytime will take place two Mondays every month at 10:30 AM in the branch Community Room.
No registration is required.
Upcoming dates: August 14, & 28

Back to School Storytime
Wednesday, August 23 at 10:30 AM
Ages 3 and up
Get ready to go back to school with some school-themed stories and a fun craft!
---
Guest Performers
Kidding Around Yoga with Nichole!
Registration required (for individual dates)
Ages 4-7

Thursday, August 24 at 6 PM

Kidding Around Yoga is a unique children's yoga organization with a line of original songs, games and stories that are used in their child geared yoga classes. These programs provide a sense of calm, balance, and power for every child that rolls out a mat.
---

Smart Raspberry Pi Robots

Registration Required-Space is Limited
Friday, August 25 at 1 PM
Ages 9 and upLearn how to program a robot built using the Raspberry Pi computer. Make the robot talk and move in remote control or as a drone! Learn how sensors work to help the robot avoid obstacles and to run a track on its own. Complete team coding challenges and send the robot on an exploration mission to take pictures with an on-board camera!

This program funded by a donation from The Osterman Family Foundation.
---
Other Events
Lego Club Meetings

Tuesday, August 22 at 12:30 PM

Ages 5 and up
Join us for some building fun! We'll provide the Legos; you provide the creativity!
---